The relevance of the study of the topic of employment of people with disabilities has many arguments among which: a large number of citizens with physical disabilities who require self-realization in life and want to work and provide for themselves, as well as the lack of an effective program for employing people with disabilities, as one of the important areas state social policy of Ukraine.
For many years, the development of strategies and plans has been going on all over the world that would help improve the situation of the realization of the labor rights of people with disabilities, but effective programs that could satisfy the need for self-realization of at least 40% of people with disabilities are still missing.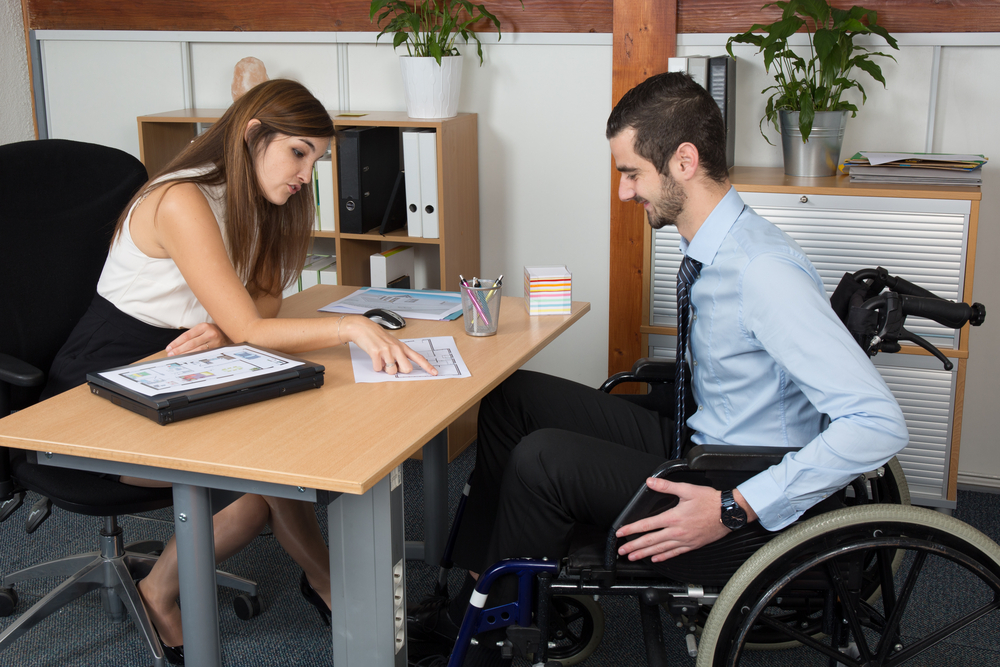 So, the topic of employment of people with disabilities does not lose relevance and is currently and requires study.
People with disabilities account for more than 650 million people worldwide, which makes up 10% of the total population. In Ukraine, the number of people with disabilities is almost 3 million. Although now with the advent of new technologies, many people with limited physical abilities work successfully and are fully integrated into society, people with disabilities are disproportionately affected by poverty and high unemployment.
Information data prove that people with disabilities, and especially women, are less likely to have access to education, training, and employment of any kind. Many employers are mistaken that the work of such an employee will be incomplete, and therefore does not make it possible to get the greatest profit. So it is not surprising that, according to experts, 20 percent of the world's poor are disabled.
People with disabilities cannot find a decent place to apply labor if they do not have access to education and training that allow them to acquire skills for employment. Other reasons why a disabled person is faced with this problem are:
– Fears, stereotypes and discrimination on disability at all levels of society, including among employers.
– Lack of current legislation, political support to ensure their rights to full participation in society.
– Lack of constant updating and publicization of information about people with disabilities, which makes them "invisible" and forgotten.
– Lack of infrastructure for access to assistive devices, technologies that would ensure free movement everywhere.
– Psychological problems that may arise as a result of many years of social isolation.
At the national level, most countries have some acts and laws that guarantee the observance of rights and the expansion of employment opportunities for persons with disabilities. Often, measures to promote employment take the form of a quota system, tax cuts, or imposition (ineffective and with the right strategy, generally superfluous). But this is not enough to integrate a group of people with disabilities into society.
But these are all classic solutions to the global problems of society around the world, which, unfortunately, most often remain on paper. Therefore, domestic scientists offer their vision of solving this urgent problem.
1. The development of distance education. The world community is at the crossroads of the transition from industrial to the information society, and therefore distance education will be developed in the next decade.
2. The development of the freelance system. At this point, I would like to include the offer of state discounts on computer equipment for people with disabilities, because the Internet network is the only opportunity for most people with disabilities to earn money and realize themselves in acceptable, individual conditions. Therefore, the creation of a state freelance system will help people find themselves in many areas that do not require an office presence, such as: designer, architect, programmer, composer, animator and many other professions.